A long & proud Australian history…
Building on a heritage stretching back to the foundation of the company now known as Victoria PLC in Victoria Road, Kircaldy, Scotland in 1895, our Australian operations commenced on our current site in Dandenong in 1954.
Only the fourth company to begin manufacturing carpets in Australia, we now operate two sites in Victoria and employ more than 200 people across our Australian and kiwis' facilities.
Operations at our Dandenong plant include carpet manufacturing, sampling, sales, marketing and administration.
In Bendigo, our state-of-the-art wool processing and spinning mill produces international quality yarns that are used in the Dandenong plant. A continuing investment in innovative technology and manufacturing facilities have increased our capacity and broadened our capabilities, giving us a market advantage in design, patterns and quality. Sales offices located in most of the main cities of Australia and New Zealand, facilitate a more personal interaction with our customers and consumers.
Building success on service and quality
Leading architects and designers specify Victoria Carpets because of our outstanding product quality, sophisticated, on trend designs, exceptional service and timely delivery. As a leading flooring manufacturer and supplier for both residential and commercial applications, we understand the importance of quality –both in our products and our service.
This has also triggered a different mindset, that is revolutionising the way Victoria Carpets is doing business, committing to reduce the impact on its environment, involving all its stakeholders in the process. Read more about this in our Sustainability and Wellbeing section.
Looking towards a future with a different mindset
In 2024, Victoria Carpets will celebrate 70 years of success, growing the business considerably, creating and establishing long lasting relationships with customers and consumers, building a strong brand as a serious player within the flooring market and embarking on a journey with a new mindset that is creating a business that cares about the people that believes in Victoria Carpets mission and vision, share its values and are contributing to the development of rich and future-proof business.
Proud of what we've achieved, excited for the future…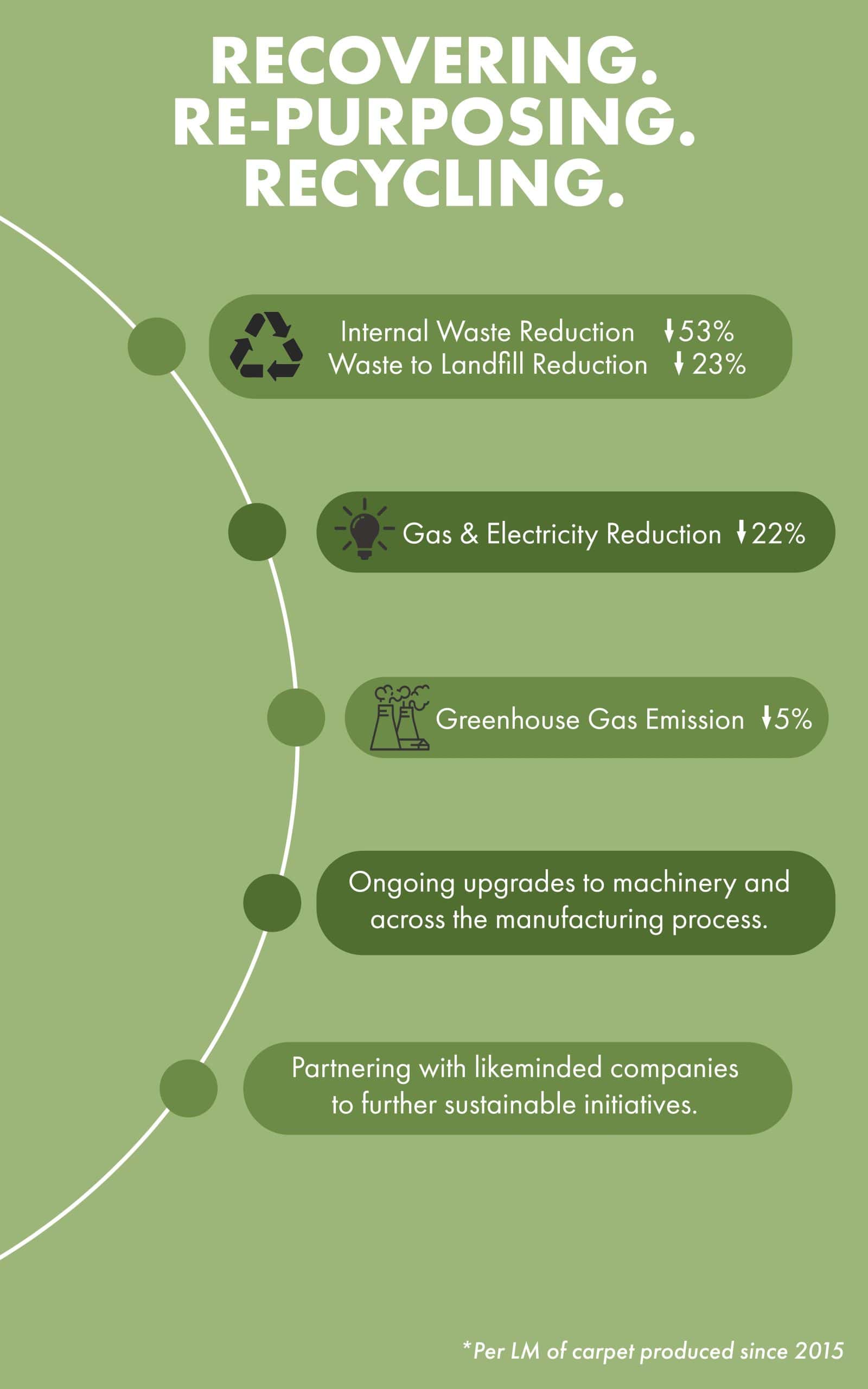 Evolving from wool to material diversity
Since the early 2000s, Victoria Carpets has evolved from being a predominantly wool house, to a contemporary manufacturer, increasing the use of new materials, including synthetic yarns. Today, Victoria Carpets supply a wide variety of tufted carpets to meet today's market demands.
Around early 2010s, Victoria Carpets' soft-flooring portfolio branched out into carpet tiles for the commercial market. These squares and planks are specified by architects, designers, specifiers and contractors in a variety of projects across many sectors, including Education, Office, Retail and Hospitality, to name a few. Click here to see the entire range.
The mid2010s saw Victoria Carpets adventuring into a new path: hard-flooring. Hybrid planks and herringbone are now part of Victoria Carpets' flooring portfolio under the Flooring by Victoria brand. An exciting new venture for the company. Learn more about the hard-flooring range here. Today, Victoria Carpets stands proudly in the flooring market with a complete portfolio that can create beautiful spaces.
Key Victoria Carpets metrics:
Sales offices across ANZ
Wool yarn spinning in Bendigo
Production site in Dandenong, VIC
Distribution – centralized in Melbourne for ANZ
200 Employees
Dedicated to sustainability
Where something is made matters…
We recognise the importance of focusing on the overall wellbeing of our employees, customers and consumers. Therefore, Victoria Carpets is investing time, money and effort in building a sustainable business from the holistic point of view: from the production to the people that make and buy its products. It is not just about a green credential or a number. In the end, it is about the people and our expertise.
Our products are certified by the Carpet Institute of Australia and other various internationally well-known bodies, that allows a project to accrue points towards green building schemes, such as greenstar. Learn more in our Sustainability & Wellbeing section.
Industry associations and awards
A foundation member of The Carpet Institute of Australia and The Australian Carpet Classification Scheme, we are proud to have won a range of major industry and environmental awards, including:
The Victorian Premier's Sustainability Awards –2013
Premier's Recognition Awards –2013
ISO Quality Accreditation
Our ISO 9001 Quality Management System accreditation is your guarantee of our commitment to the highest standards of manufacturing quality and customer satisfaction. It reassures customers and consumers that their carpet will be made with durability in mind.