Premium Australian wool carpet
Made By Nature
Wool is a natural, biodegradable, and organic fibre that grows in a thick coat on the whole body of the sheep. It is also a renewable resource, which means wool has the ability to regrow and restore itself endlessly.
Better For You
Wool has a breathable fibre structure that does not promote the growth of dust mites and bacteria. Wool carpets are hypoallergenic meaning, they stop the dust from being airborne by trapping them until they are vacuumed. Studies have also shown that wool fibres also absorb gases like nitrous oxide and formaldehyde, thereby purifying the indoor air quality and improving your health and wellbeing.
Earth Approved
Wool is made up from a protein called keratin, very much like our skin and hair. When you bury an old wool carpet at the end of its life in soil, under the right conditions, it will naturally biodegrade by microorganisms and will not pose any risk to the environment. Our Wool carpets also have a natural jute backing which is decomposable.
Locally Made
All our wool yarn is spun locally at our state-of-the-art wool spinning mill in Bendigo (country Victoria), the only one in Australia. The homespun yarn is then tufted at our manufacturing plant in Dandenong (Victoria). The local manufacturing also ensures quality standards are maintained at every stage of production and you get the best comfort underfoot.
Ergonomically Comfortable
Wool's natural ability to regulate humidity and temperature makes it ideal for every climate. Sheep can be seen in the mountains and on arid desert plains. The air pockets in the crimp of the wool have the effect of insulation. They maintain warmth in cold weather and keep it cool in hot weather in a way that no synthetic fibre has ever done. Those same millions of air pockets make wool a great sound insulator.
Inspiring Colours
Creative sophistication merges with classical magnetism in this, wool, and wool rich threads of nature collection. From Scandinavian to Mid-century modern, no matter what your decorating style is, this collection has colour options available to complement every home décor style.
Long Lasting Durability
The natural crimp of wool fibres allows them to have greater elasticity, resist compression by feet, and spring back to shape exceptionally. Due to this characteristic, wool carpets retain their looks for years to come, even in high traffic areas. Wool fibre also has a distinctive structure of overlapping scales called cuticle cells that make it difficult for liquids to penetrate through the carpet, giving you ample of time to clean up after an accident.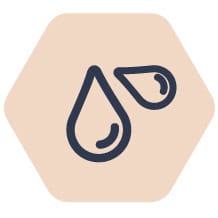 Easy Care
Because you walk on your carpet, it is inevitable that it will end up with dust, soil, and other dirt on it. Therefore, proper, and regular maintenance is a must. Regular vacuuming to loosen and remove dirt will ensure your wool carpet maintains its beautiful look for a long period of time.
Want to order a product sample?
Contact our support team for more information
Threads of Nature Product Gallery
*Actual colours may differ from images on the website. We recommend you view actual samples.
Warranty Brochure
General information
Care Guide
General information