Pet friendly timber floors
ClawGuard
Pet ClawGuard helps resist scratches from pet claws
When Spot chases his favourite toy around the house, do you worry about scratches on your floors? You can relax knowing UltraPet hybrid flooring has a special coating that helps resist claw scratches. We want you to be confident your new floors will stay looking great. That's why we test UltraPet hybrid flooring in our laboratory with a proprietary scratch simulator to make sure it'll hold up to all the roughhousing your pets can dish out.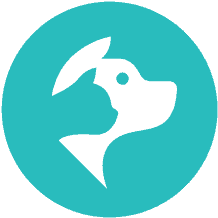 UltraGrip
Provides traction for pet paws
Providing strong grip for pet paws, UltraPet hybrid flooring's UltraGrip feature means you and Spot can enjoy his favourite game of tug-the-toy.
Pet Stain Resistant
Resists stains caused by pet accidents and common household spills
Sometimes pets make mistakes. Hey, nobody's purrfect. Rest easy knowing pet accidents and other household stains like coffee clean up in a snap, usually with plain tap water.
Pet Odour Resistant
Resists absorption of odour-causing pet accidents and other odour-causing liquids
Afraid your floors might be making your home smell like a doghouse? Have no fear, UltraPet hybrid flooring is here, and it actually resists the absorption of pet accidents. Those lingering smells from Spot's puppy training days won't be a blast from the past.
Locate an UltraPet Hybrid flooring stockist
UltraPet hybrid flooring is exclusive to Carpet Court, locate your nearest store to see more.
*Actual colours may differ from images on the website. We recommend you view actual samples. UltraPet is a registered mark exclusive to Victoria Carpets across Australia and New Zealand.
Warranty Brochure
General information
Care Guide
Product information